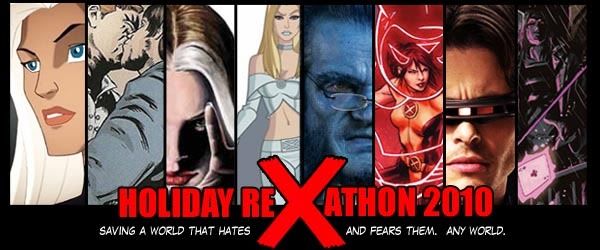 Holiday Recathon is back! This year's fandoms include any X-Men universe (comics, movies, TAS, Evo, WatXM) PLUS any crossovers, X-men-related or not!
What is Recathon? Sheer awesomeness! Rec and read many awesome fics in your favourite fandoms to help celebrate Chrismukkuhwalitide.
So from now until December 4,
please make as many recs as you can
. Then beginning on December 13 (Sunday) and continuing one fandom a day until December 24,
ficwize
will post a Master List of all the fics collected.